LITTLE BEAR FEET BALLET IS BACK!
Help to improve your child's self esteem and confidence.
Improve their rhythm, concentration and co-ordination.
Encourage their creativity, self-expression and imagination.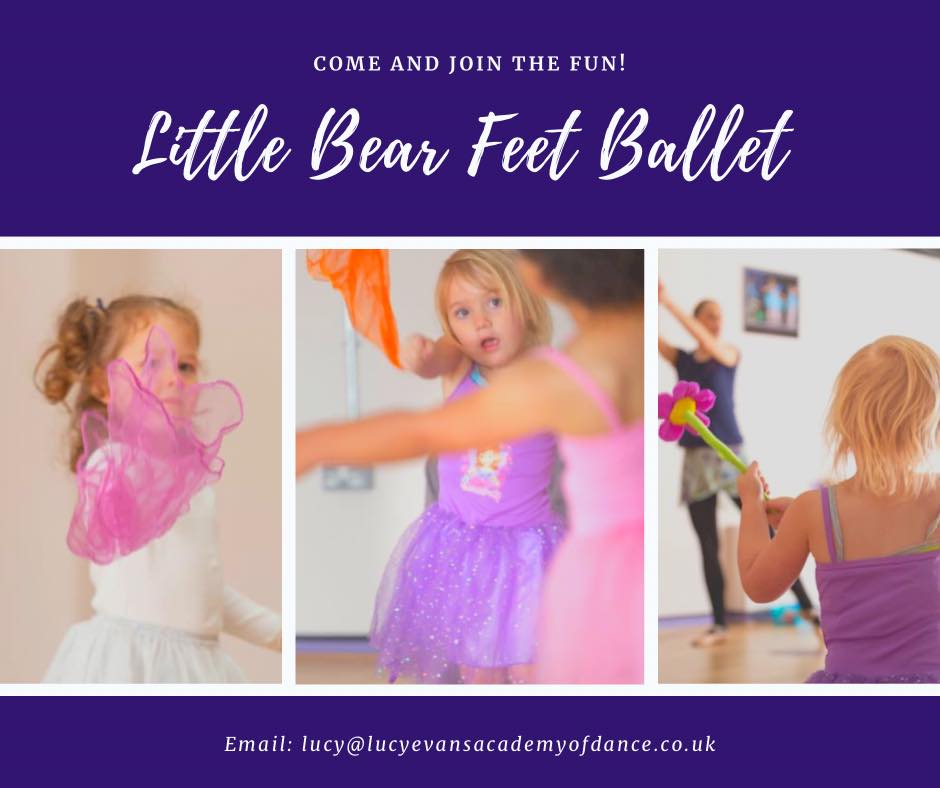 Join Melody Bear in our brand new Little Bear Feet classes, specially designed for pre-school children aged 2-3 years old. Journey with Melody Bear to Nursery Rhyme Land, as we march with the Grand Old Duke, balance with Humpty Dumpty and climb up the hill with Jack and Jill!
Dance and movement are introduced using natural movements, such as walking, skipping, hopping, galloping and running. The classes are especially designed to help with imagination, self-expression, co-ordination, balance, and counting.
Parents and carers are able to bond with their children in this magical class and make new friends along the way!
Classes run on Monday afternoons, Tuesday and Friday mornings at our beautiful purpose built studios in Codsall Wood.
Limited places to ensure social distancing! Please get in touch and book your child's place!