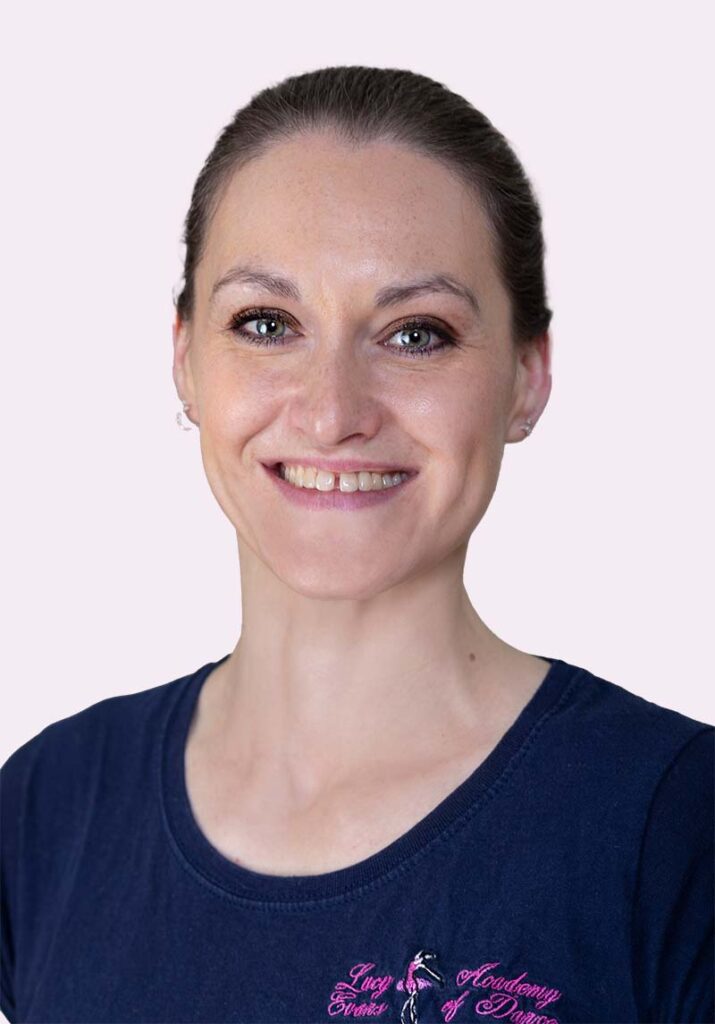 Lucy Harper
Licentiate member of ISTD
(Cecchetti Ballet, Modern and Tap)
Instructor de Baile (1), Spanish Dance Society
Certified STOTT Pilates instructor (Level 4)
Dance, in particular ballet has always been my passion. As a child I trained locally, spending every Saturday assisting with the younger children's classes.

I then successfully auditioned for KS Dance in Warrington and my professional training began. I graduated in July 2008 as a fully qualified teacher in Cecchetti Ballet, ISTD Modern and Tap.

Whilst training I was part of the touring company Allegrodance and took part in a touring production of 'La Sylphide', as well as full length productions of 'The Taming of the Shrew' and 'A Midsummer Night's Dream.' I also gained all my advanced level dance exams as a student.

I have continued training since leaving professional training and after many years of hard work have been awarded the prestigious Licentiate teaching qualification from the ISTD in Cecchetti Ballet, Modern and Tap. I am also member of the Spanish Dance Society and hold my Instructor de Baile (1), enabling me to teach classical, regional and Flamenco styles of Spanish dance.
I am currently studying to take my Fellowship, the highest level of teaching qualification offered by the ISTD in Cecchetti Ballet.

I taught around the UK and Channel Islands and was vice-principal at the Whitton-Morris School of Dance in Flintshire for 6 years. I have a high number of ex students who have entered vocational training at establishments such as Laban, Laine Theatre Arts, Bird College, Bodyworks, KS Dance, Stella Man, The Royal Ballet JAs, Elmhurst Associates, Tring Park Associates and Northern Associates.

I have high standards and expectations of my students, they work exceptionally hard and I am very proud of all their individual achievements both in and out of the dance studio!